Patterson-Schwartz Agent Profile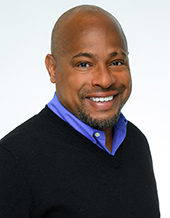 Lester Shank

Greenville Office
How Can Lester Help You?

---
About Lester Shank
Lester is a committed real estate professional with a background in the surgical field of medicine. He is an advocate for those in his care, listening to client's needs and utilizing his keen negotiating skills to ensure successful outcomes in his real estate practice.
Traveling nationally for work sparked Lester's interest in real estate as he likes the individuality of home design and landscaping styles. He has always worked in environments that demand critical thinking and meticulous attention to detail and is ready to apply his training and easygoing nature to help you feel comfortable and informed during sometimes stressful situations. Being a patient advocate prepared him to dedicate his best to assure utmost care for his clients.
When it comes to personal pursuits, Lester's interest are broad and varied! He has volunteered on surgical missions to Guatemala and Honduras, loves skiing and worked with the US Ski and Snowboard surgical team in Vail, Colorado. He enjoys hiking and biking, fosters dogs for the Delaware Humane Association, and is an avid BBQ enthusiast. He loves listening to music just about any time he can as he feels it relieves the stressors of the day!
Call Lester today so he can make your real estate dreams come true. He will assure you the best possible care for your real estate needs.
What clients are saying