Patterson-Schwartz Agent Profile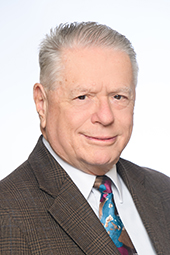 Lee Baum

Hockessin Office
How Can Lee Help You?

---
About Lee Baum
I began my real estate career fresh out of high school in 1955 with the Pennsylvania Railroad's Real Estate Dept. in Philadelphia. Employed there until February 1970, my last assignment was as supervisor of surplus properties along the Eastern Seaboard from Pennsylvania to Washington, DC and Virginia.
My local career began with Goldsborough Real Estate in Wilmington in 1970. Three years later, I obtained my MD & PA licenses. I was the Broker of Record for their Concord Pike Main Offices when Patterson-Schwartz acquired the firm in 1979. In 1990, I transferred to the Patterson-Schwartz Hockessin Office where I remain today.
Throughout these almost 50 years of service to clients, both young and old, I have endeavored to offer a level of service that goes beyond the "norm" and take great pride in a long list of satisfied customers. My mantra, which appears on my publications, is "Since 1970, a Name You Can Trust!"
In 1989, I became a Notary Public for the State of  Delaware in order to provide an additional level of service to my clients who are either moving into or out of the State of Delaware.
During my spare time, I have served as President and a member of the Board of Directors of the Newark Chamber of Commerce, the Catholic Youth Organization, Goodwill Industries, and other civic organizations. I am currently President of the Fairways @ Vandegrift Maintenance Association and a member of the Board of Directors of the Middletown Seniors Men's Golf League. I am also involved in visitation to local nursing homes and Christiana medical facilities throughout the New Castle County area. 
For anyone who desires to work with someone with a "ton of experience" and a strong Christian ethic, please give me a call.
What clients are saying